Punkrock from South Tyrol since 1989
STORY OF THE GROUP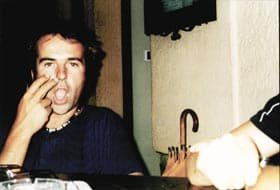 WC was founded in the 1989, at the beginning the band was called "Minorities Die". Andreas Federer vocals and guitar, Otto Haselrieder drums, Lukas Federer background vocals and guitar and Josef Mair bass guitar.

Mair left the band after some months and a couple of Gigs and Josef Harder entered at his place. The first demo tape "BLAU " appeared in 1990. After this, the group had more appearances and the sound got to the guitar punk rock of today.

The second Demotape "Liebeslieder" followed already 1991. The first concerts in Austria and Germany were on program. Shortly after Bass player Harder was replaced by Gasser Harald. Bauer Wolfgang was hired as a singer.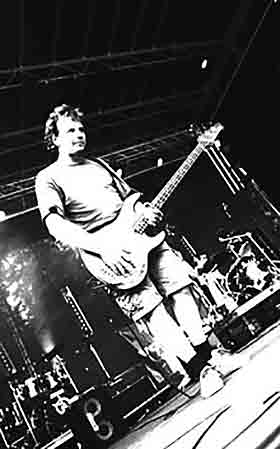 The first WCD called "MENSCHEN" appeared in 1994 and now the group got the most active time. They made a northern Italian tour as well as various appearances in other countries.

The guys begin the year after by recording "Laut & Fanatisch", which they produced themselves. "Alles Lügen" appeared also on the "Tollschock-Sampler" produced by the German punk band "Daily terror".

Otto Haselrieder left the band and Raimund Psenner took his job. Gasser was also replaced by Simon Weissenegger.

The band records "Blütenschnee 77" in his own studio, "Moar M. Räkords". "Vedo fiori" appeared on the east sampler "Punk in Europe".

Psenner left the band and Kompatscher Benny became the new toilet drummer. Now WC played in Germany, in the Czech Republic and at Open Air's in Hungary and in Slovakia.

2006 appeared the album "Gott sein". The 1st video "Niemand" got revolved.

Further concerts followed, one of them 2011 "ROCK AM SCHLERN" in the context of the "Kastelruther Spatzen-Festival".

The album "VOLXPUNK" which is available on CD and on vinyl was published in February 2012. The live video "Goldener Käfig" and the video "about sheeps" arose from it.

At least the band shooted the video "Sommer in Tirol" which appeared in 2014 on Youtube etc.